Custom Embroidered Apparel
Embroidered corporate apparel for your business is one of the strongest branding statements you can make. We offer 1 offs or more!
---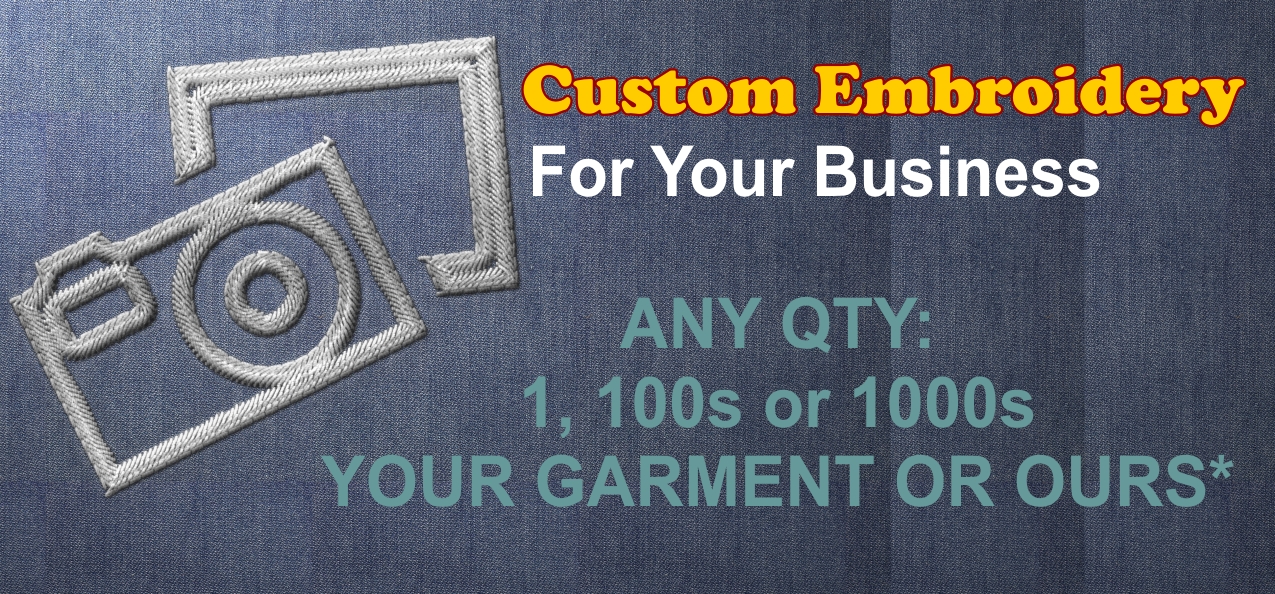 Skymark Custom Sewing has provided businesses with custom products and services for more than 30 years. While specializing in the horse industry, we also provide custom embroidery for corporate apparel for all types of business and industries.
Our Embroidered Custom Apparel Difference
Small Quantities
Where most embroidery apparel suppliers in Niagara require your orders be placed in quantity, we have the ability to produce one piece**. This is perfect for samples, or solopreneurs. It's also great for small companies who have one or two employees. If you do not require 25 shirts, toques, caps or jackets, why be forced into purchasing them? 
Our specialty in custom embroidered logo wear is in small quantities. 
We can handle the larger orders as well with competitive pricing.
Your Garment or Supplied by Us.
We can also do the embroidery on garments you supply to us*. You will need to send or bring in a sample of the garment you will supply to us as not all garments are suitable for embroidery.  This is also a unique offering. Most of our competition will not embroider on anything but their own t-shirts, polos, towels, and other items. 
Apparel Brands for custom embroidery and logo wear
Skymark Custom Embroidery buys from the same suppliers as the other custom embroidery businesses throughout Niagara. If they can get the product you want, we're pretty sure we can too. We are centrally located in Vineland wine country. Feel free to stop in to discuss your order. Our hours can be found on our contact page. 

Our brands: ALPHABODER | AJM INTERNATIONAL | ATTRACTION | KC CAPS | KNP HEADWEAR | KOBE SPORTSWEAR | SANMAR | STORMTECH | TECHNOSPORT | TRIMARK 
We have supplied embroidered logo wear for businesses in St. Catharines, Niagara Falls, Welland, Beamsville, Stoney Creek, Hamilton, Burlington and beyond. We've worked with municipalities, manufacturers, retail stores, professional service providers, health care industries and schools to name a few. 
** a small fee to digitize your logo is extra. If you need design work done, also let us know.
* we will have to see the garment you supply to know whether it is suitable for embroidery.  
Check back as we add more to this page. 
---
What Our Customers Say
I have worked with Robin at Skymark for years, for equestrian and business projects. Her work is exceptional, always ready when needed. She goes the extra mile!
Monthly Special 
Ask about our monthly specials - there's always something on sale in Skymark's Tack Store. 
Don't forget to tell your friends about us!